19 Oct 2017 - 4:00pm
The Hillview Park Community Garden & Landcare Nursery is a free community space for growing veggies, social interaction and learning.
At this free workshop, you can learn the basics of how to propagate native plants from seed. You will also learn some skills to become a volunteer in our small Landcare Nursery. 
20 Oct 2017 - 9:00am
The NSW Government is reforming the way Aboriginal cultural heritage is conserved and managed in New
South Wales, and is seeking feedback on the proposed new system. This information session is being held to help the community learn about what is being proposed. It will be followed by a workshop about a month later, on 1 December, to discuss issues and provide feedback.
25 Oct 2017 - 8:00am
The 2017 NSW Landcare and Local Land Services Conference will be held from Wednesday 25th to Friday 27th October, in Albury. The Conference is being hosted by Landcare NSW and Murray LLS.
This conference is the premier event to showcase sustainability, Landcare and volunteering across NSW and includes the annual Landcare Muster and the NSW State Landcare Awards. Don't miss this chance to gather with around 300 people from Landcare and community groups, farmers, Aboriginal groups, industry and government representatives from across NSW and Australia.
The theme for the Conference is 'Sharing our Stories'. Conference topics will focus on agriculture, biodiversity, water and Aboriginal Landcare.
» read more
28 Oct 2017 - 9:30am
Landholders are invited to come along to a field day to gain an understanding of best management practices in riparian zones. Keeping our waterways free of weeds, protecting and enhancing vegetation, and responsible use of herbicides around waterways, all help promote a landscape that is healthy, diverse and resilient.
At the field day you will find out:
How to identify different willow species including seeding willows
What methods can be used to effectively treat woody weeds along waterways
» read more
4 Nov 2017 - 8:00am
This field day, to launch the "Connecting Land and Water for Superb Parrots and Pygmy Perch" Environmental Trust project, will be hosted by Geoff and Sharman Darnell 'Murloona' Rye Park Road, Boorowa.
Nicki Taws (Greening Australia) will be available for bird identification walk from 8.00 am.
Kathryn McGuirk (BCLG) will welcome everyone, and give an overview of the Land and Water for Superb Parrots and Pygmy Perch project.
» read more
8 Nov 2017 - 5:00pm
Come along on a lovely spring walk to learn about our native trees, and collect some seed to propagate for revegetation projects!
The guided walk will take place on "Talland" (382 Killicks Road Book Book).
Following the walk will be a Christmas party and free BBQ, provided by Kyeamba Valley Landcare Group and Murrumbidgee Landcare's Paddock Tree Project.
All welcome! For more details, and to RSVP, contact Jacinta Christie:
jchristie@mli.org.au
or 0431 953 778.
This project aims to secure habitat connectivity through the protection and enhancement of paddock trees in the Kyeamba and Tarcutta Valleys.
We aim to provide support and education to landholders to help identify key sites for paddock tree protection or restoration. We will provide financial assistance to landholders to implement these works, including fencing and planting costs.
The project is being run through a partnership between Murrumbidgee Landcare Inc, Kyeamba Valley Landcare Group and Tarcutta Valley Landcare Group, with funding from the NSW Environmental Trust.
The 2017/18 Community Landcare Pop-up Grants are now open! This program aims to support Landcare and community groups in the Riverina Local Land Services area to promote community-driven natural resource management. 
Preference will be given to projects that:
Promote membership and attract volunteers to Landcare/NRM community groups
Improve the capacity and skills of members of the Landcare/NRM community to manage the natural environment.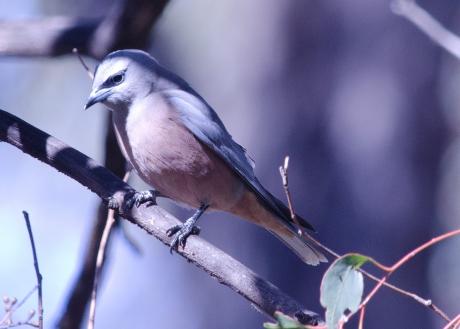 On the 9th September on a cool morning 6 of us met 12 kilometres south of West Wyalong on the Newell Hwy at Charcoal Tank Nature Reserve.
Charcoal Tank Nature Reserve is 86.4 hectares in size and was originally established as a Travelling Stock and Camping Reserve on 9 August 1911, and established as a Public Watering Place on 8 November 1911. In 1960 it was proclaimed as 'Charcoal Tank Wildlife Refuge No. 2' and the land was dedicated as 'The Charcoal Tank Nature Reserve No. 46' under section 9(1) of the Fauna Protection Act 1948 on 6 May 1966.
It is one of only three reserves that contains the critically endangered ecological community "Mallee and Mallee-Broombush dominated woodland and shrubland, lacking Triodia".  There have been 26 endangered animal species recorded in the reserve some of these have become extinct within the reserve over the last 30 odd years, these include Malleefowl, Chestnut Quail-thrush, Gilbert's Whistler and Southern Scrub-robin
We all met at 8:30 and after an hour and a half in the car it was decided that a cup of tea was required.  While we did this the first three birds made their appearance. Once we had finished our morning tea we headed off, planning to walk to the north east corner of the reserve and then walk down the dry water way that travels diagonally to the south west corner.  We found the first of the three dams that are along this waterway but I led everybody up a wrong gully and we found ourselves at the fence line on the northern side so we headed back south looking for the water course, we missed it again so had to head back the other way.  Missing the waterway was not that bad a thing as in this part of the reserve we picked up around 10 birds for the list and walked in and out of both the Mugga Iron Bark/Grey Box/Cypress Pine Woodland and areas of Broom Bush/Mallee Shrubland.
While we were finding our way back to the waterway we came across a flock of feeding White-browed Woodswallows.  This was a new bird for some in the group so we spent some time watching these and noticing the difference between the males and females.  It was interesting to note that while we were looking at the Woodswallows there were no other birds so maybe they had pushed everything else out of the area that they were feeding in.  After we had finished watching the Woodswallows we found our way back to the water way and continued along its course until we could see the fence at the south western corner.